Squad Programmes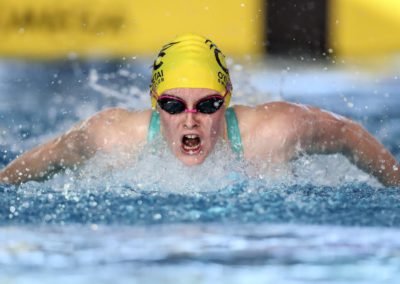 An EVO swimmer starts their journey with our Learn to Swim Programme as early as 2 years old. We believe the pathway from LTS to Squad is essential to maintain a successful swimming club. Emphasis is placed on accurate assessments to assist swimmers as they transition through EVO's Swim Programmes.
After LTS, swimmers have two options. They can choose from the competitive or the fitness pathway. Swimmers choosing the competitive pathway will join EVO's Stroke Development Squad and those who choose the fitness pathway will join Fitness Squad. All swimmer should have already taken part in their first Club Night and can continue to do so no matter what pathway they enter.
Over a 12 month period, EVO would expect swimmers to enter their first regional meet to determine if swimming is a sport they enjoy.
Following on from Stroke Development Squad, swimmers will move on to Evolution's Junior competitive programme. All Junior swimmers are required to attend all regional target swim meets and attend all club nights setting goals to make qualifying times for more prominent swim events.
Once a swimmer has completed the Junior Programme he/she will move into one of the National Squads. Swimmers are typically 13+ years old and will be in the water 13 to 17 hours per week. Most of these athletes would have already competed in a national swimming event via Juniors, Springs, Age Groups or Opens.
The National Squad Programme is not exclusively for competitive swimmers. It is also open to athletes who have chosen triathlon, water polo, or surf, for instance, as their number one sport. Swimmers who are seeking some time out from competitions but still want to maintain contact with the water can continue via the National Squads as well. EVO encourages these swimmers to contact the club for an assessment.
Join us – our future together!